Adelaide CBD Accommodation Search
For Cheap, Luxury or Discount Hotels around Adelaide CBD
Welcome to the ultimate guide for the top-rated Accommodation in and around the city of Adelaide CBD located in South Australia, Australia! Adelaide is a charming and welcoming city situated in the southern part of Australia that offers visitors a perfect blend of unique history, delicious cuisine, culture, and superb accommodations. Whether you are traveling for business or a leisure holiday, you will find a variety of hotels and accommodations that cater to your needs and preferences.
1. Mayfair Hotel
Located in the heart of Adelaide CBD, The Mayfair Hotel is a five-star luxurious hotel that combines classic elegance with modern amenities. The hotel has 170 stylishly decorated rooms, including luxury suites and superior deluxe king rooms, each with designer furnishings, luxurious bedding, and a high-quality entertainment system that comes with an iPod docking station and a flat-screen TV.
The Mayfair Hotel has a range of captivating amenities and facilities that guests can indulge in, including an award-winning restaurant, rooftop bar with panoramic city views, and an exclusive cigar room that offers some of the rarest cigars worldwide.
2. The Playford
Situated in North Terrace, which is the cultural heart of Adelaide, The Playford is a five-star boutique hotel with 182 beautifully decorated rooms and suites that feature modern facilities, premium amenities, and comfortable bedding.
The hotel's restaurant, The Playford Restaurant, is one of the most popular gourmet restaurants in Adelaide, serving fresh seafood, Australian steak, and exotic wines. Other amenities include a health center with a sauna and a fitness center, a heated indoor pool, and a 24-hour business center with secretarial support.
3. InterContinental Adelaide
The InterContinental Adelaide hotel is an iconic landmark that is situated in the heart of the city. It offers guests a luxurious and memorable stay that offers breathtaking views of the beautiful River Torrens and the city's skyline.
The hotel features 367 spacious and elegant rooms and suites, each with its individual air conditioning, minibar, and a flat-screen TV that provides premium channels. Other amenities include an outdoor swimming pool, a 24-hour fitness center, and a rooftop lounge bar where you can enjoy an evening cocktail while taking in the amazing views of the city below.
4. Peppers Waymouth Hotel
Peppers Waymouth Hotel is a family-friendly hotel that is situated just a stone's throw away from Rundle Mall, one of the most popular shopping destinations in Adelaide. The hotel has a range of rooms and suites that come with luxurious bedding, modern amenities, and an extensive minibar.
The hotel features an on-site restaurant, The Essay Kitchen, that serves contemporary Australian cuisine made from fresh local produce. Guests can also enjoy a swim in the indoor heated pool, relax in the sauna, or work out in the gym.
5. Adina Apartment Hotel Adelaide Treasury
Adina Apartment Hotel Adelaide Treasury is located in a beautiful historic building that once served as the state treasury. The hotel features 79 fully equipped and serviced apartments that come with separate living areas, a fully fitted kitchen, and a private bathroom.
The hotel's facilities include an indoor heated pool, a sauna, a fitness center, and a restaurant and a bar that serves some of the finest Australian wines. The hotel is an excellent choice for business travelers and vacationers who want to be close to the city's main attractions.
Conclusion
the city of Adelaide CBD, in South Australia, Australia, has a superb range of luxurious accommodations that are well-suited for leisure and corporate travelers. Whether you are looking for a luxurious hotel, a premium serviced apartment, or a budget-friendly option, there is something to suit everyone's tastes, preferences, and budget. The accommodations listed above are some of the best in Adelaide and will provide you with a memorable stay and the perfect base to explore the vibrant city of Adelaide.
This is the worlds leading discount accommodation cross search engine

save up to 80%


This is the same set of services most travel agents use, Free to bookmark and share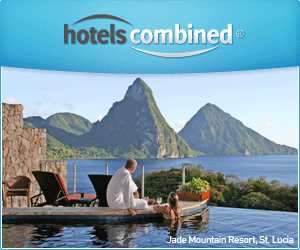 This is the site for Adelaide CBD South Australia . Are you searching in the right Australian Region?
MOVE PORTAL